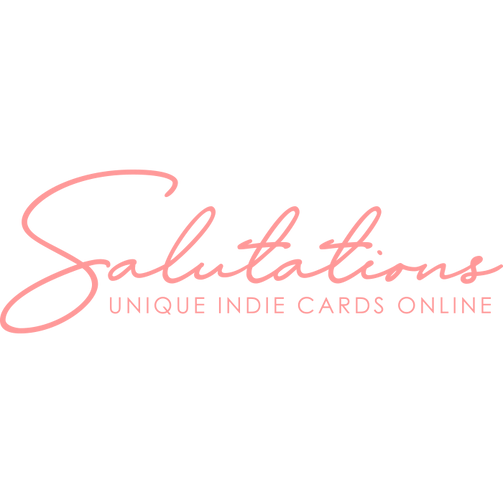 HELLO!
Welcome to Salutations: Unique Indie Cards Online
We're avid card givers. We believe in a handwritten note. A bit of humor. We believe in giving someone a reason to smile. Sweet or snarky – but always sincere.
Because of this, we've curated our collection of over 70 independent card brands from all over to find special and unique cards just for you; and continue to search and add to our collection every day. You can take your time and focus on finding just the right card, wherever you are (like at your place and if you want – in your pajamas).
Holiday

21

products

Birthday

208

products

Friendship

77

products

Love

19

products

Thank You

40

products

Baby

31

products

Wedding and Anniversary

46

products

Thinking Of You

36

products